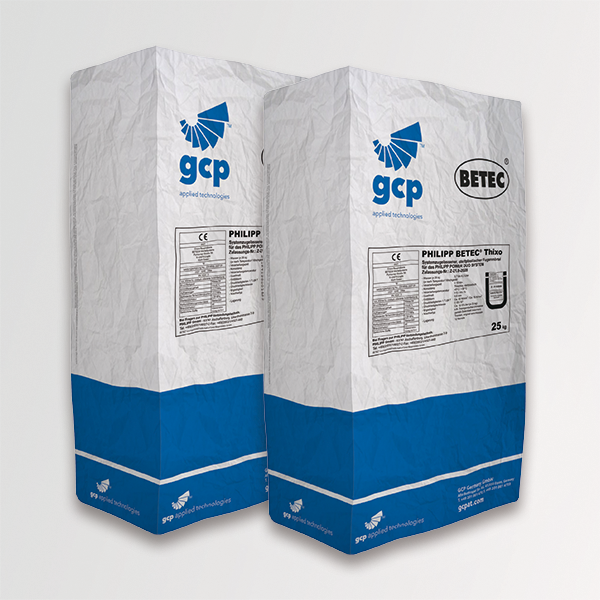 Stiff plastic and thixotropic mortar from GCP Germany GmbH for the PHILIPP Power Duo System.
Power Duo System
The true classic connecting rail system creates a force- and form-fit connection of precast concrete elements starting from a thickness of 12 cm. Forces in three load directions are transferred safely, shear forces parallel and right-angled to the joint as well as tensile forces in rope direction. High design values as also the consideration of fire exposure characterise this connection solution. A wide range of suitable mortar types completes the system.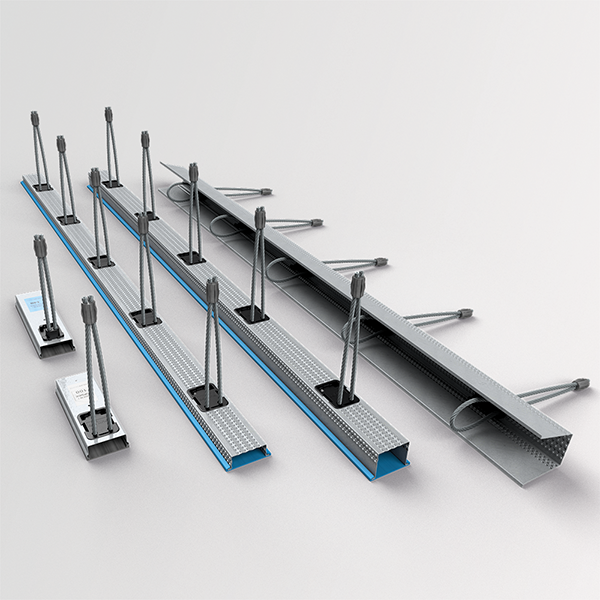 Connecting rails and loops
Connecting rails are a combination of a galvanized steel sheet profile with regularly arranged wire rope loops which are inserted into the rails tightly and ready for installation. The profiled surface of the rail ensures a good adhesion with the concrete or mortar. In various widths and heights as well as with different number and length of loops the connecting rail is available.