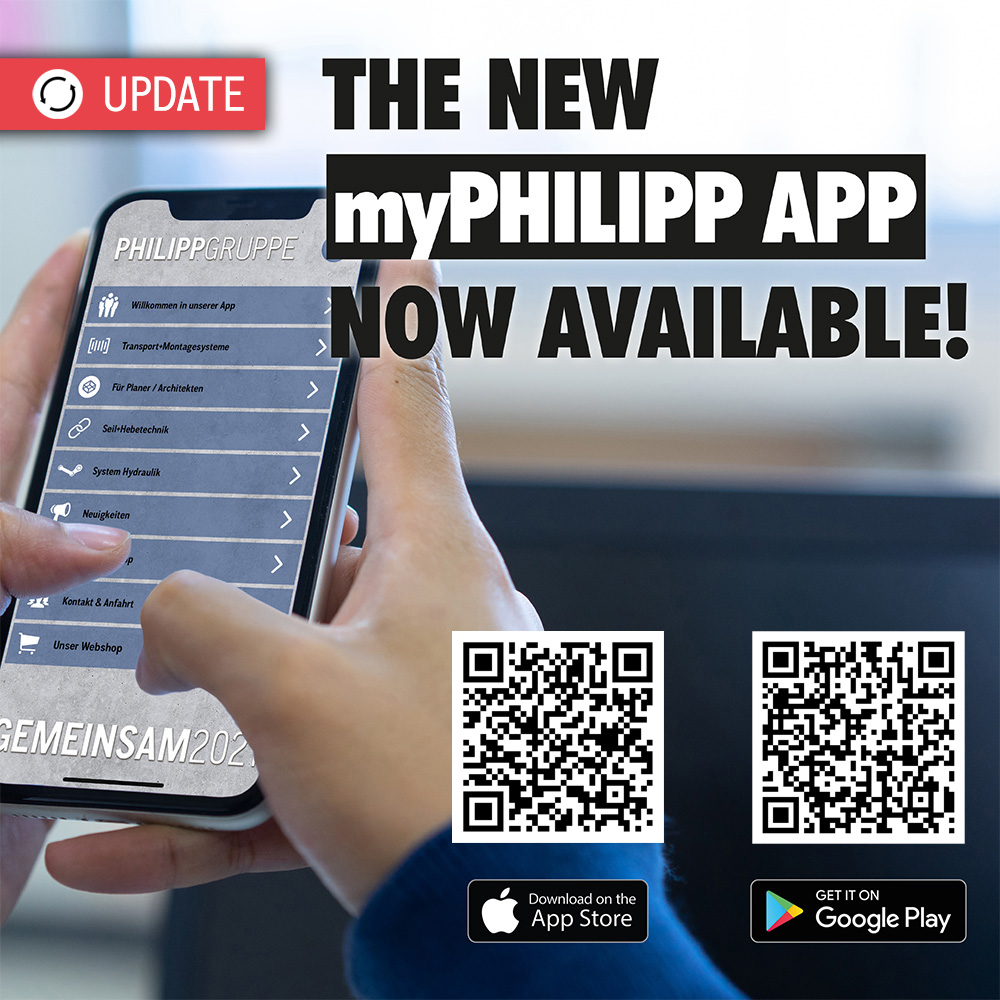 Our new myPHILIPP App is receiving its first major update. We have expanded some functionalities to make it easier for you to use.

Update-Notes:
now available for Android systems
the products of our ​​transport and mounting systems are represented by a picture
the description of products with long names is now possible
the different categories at the ​​transport and mounting systems can be sorted and narrowed down
PDF documents can be forwarded, saved or printed out
search and filter function for transport and mounting systems
the department for accident prevention regulations has been expanded
the English version with a focus on transport and mounting systems has been implemented

You can find the myPHILIPP APP in the Apple App Store and in the Google Play Store in German and English language.

Get the app running: Please scan the corresponding QR code or search for keyword "myPHILIPP" in App store or in Google Play Store.