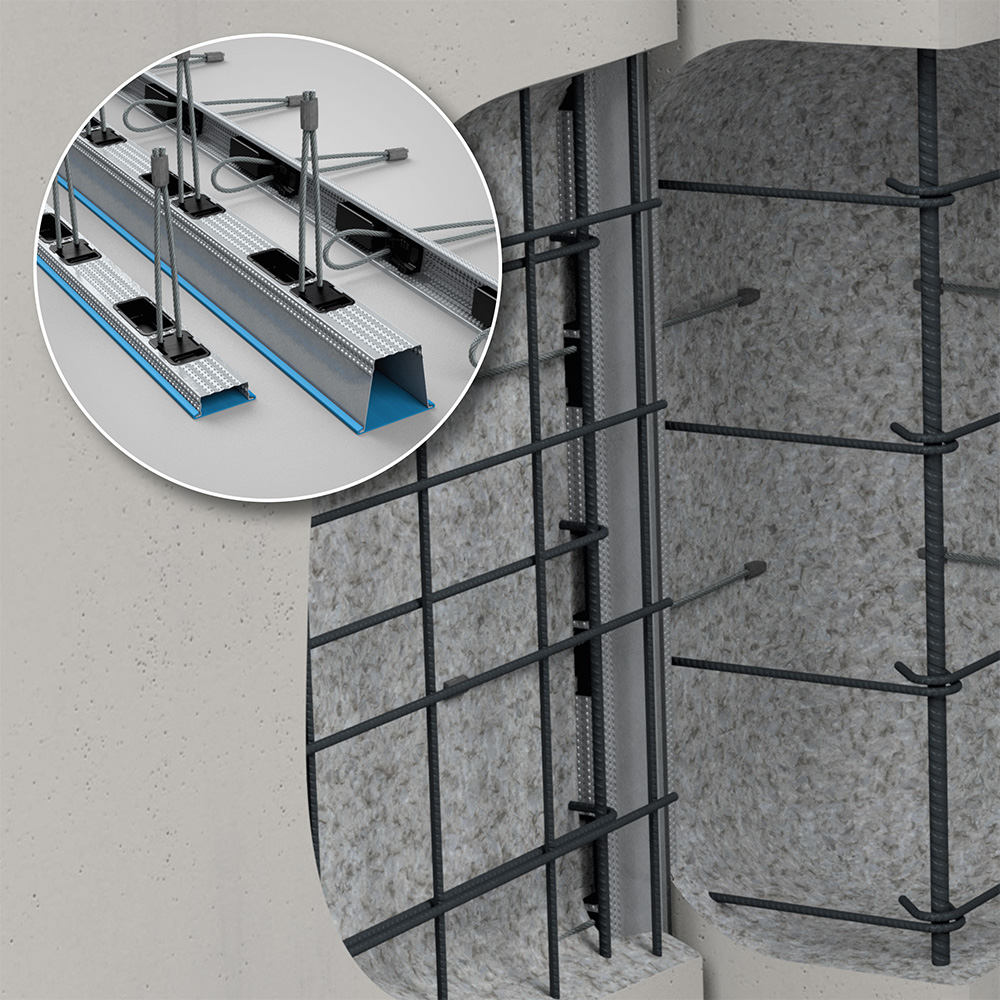 The varied application area of the PHILIPP Power Duo rails was expanded for the application also in 12 cm and 13 cm thin walls and approved by the German Institute for Building Technology (Z-21.8-2066).
The Power Duo System takes share forces along and in right angle to the joint as also tensile forces. To close the joint the EuroGrout® Varix or the thixotropic mortar EuroGrout® universal mortar from P&T can be used as a grouting mortar. For wall thicknesses from 10 to 12 cm we recommend our Power One System, which has been approved since 2018.
For more information click here!
The Power Duo connection also for 12cm walls can now be done with our design software for wire rope loop connections which is currently being updated and is expected to be completed by end of March.